There was a rainstorm yesterday in Wolmyeongdong.
Today, you can see leaves from a persimmon tree--brimming with color--scattered all over the ground.
When you look up, you can see how the persimmon tree is receiving the light of the sun
while posing elegantly under the clear blue sky.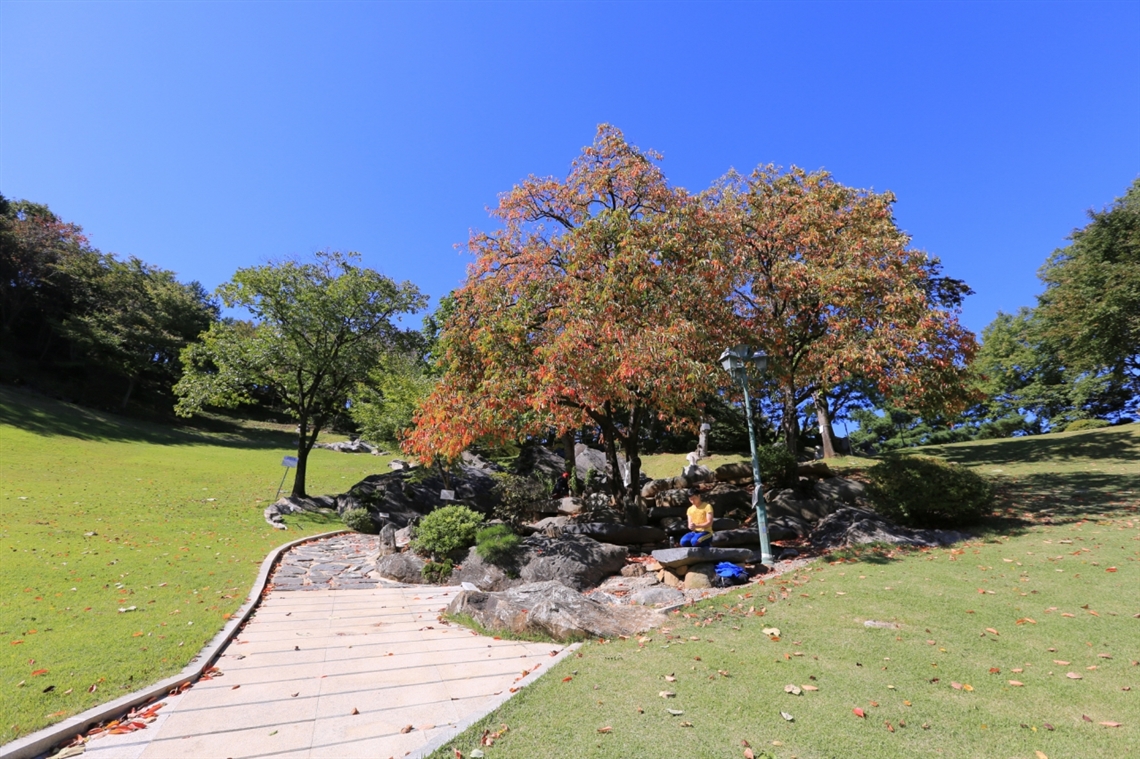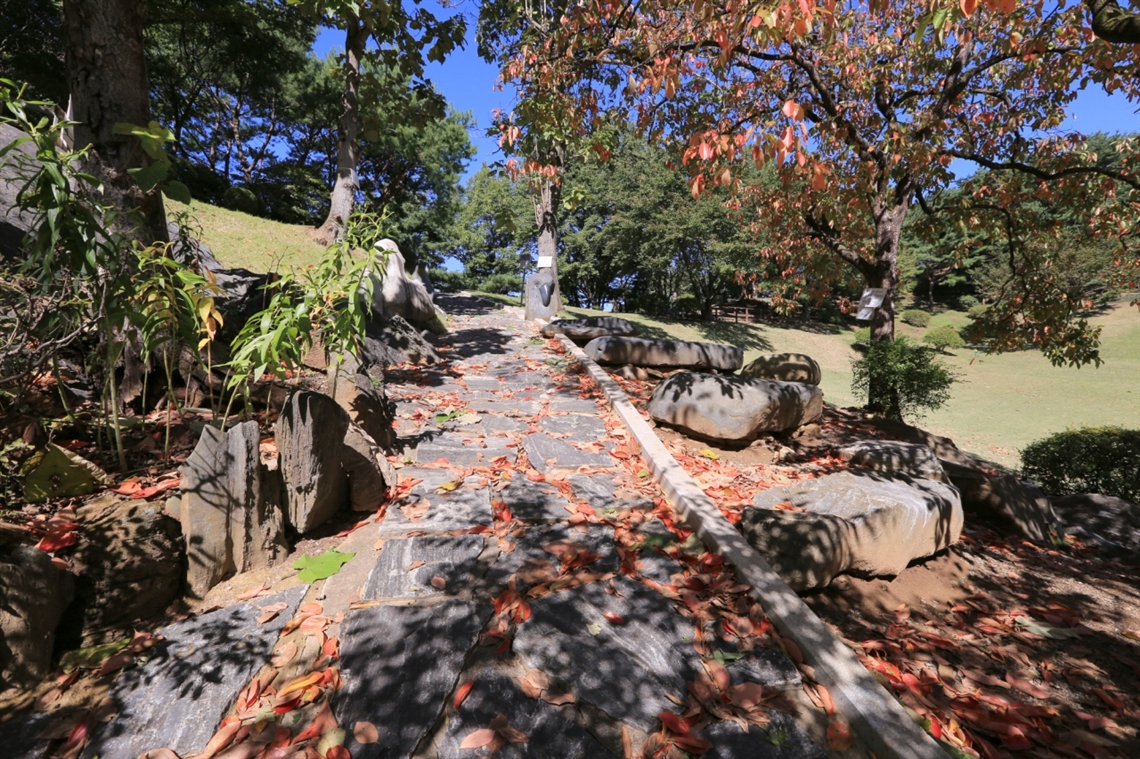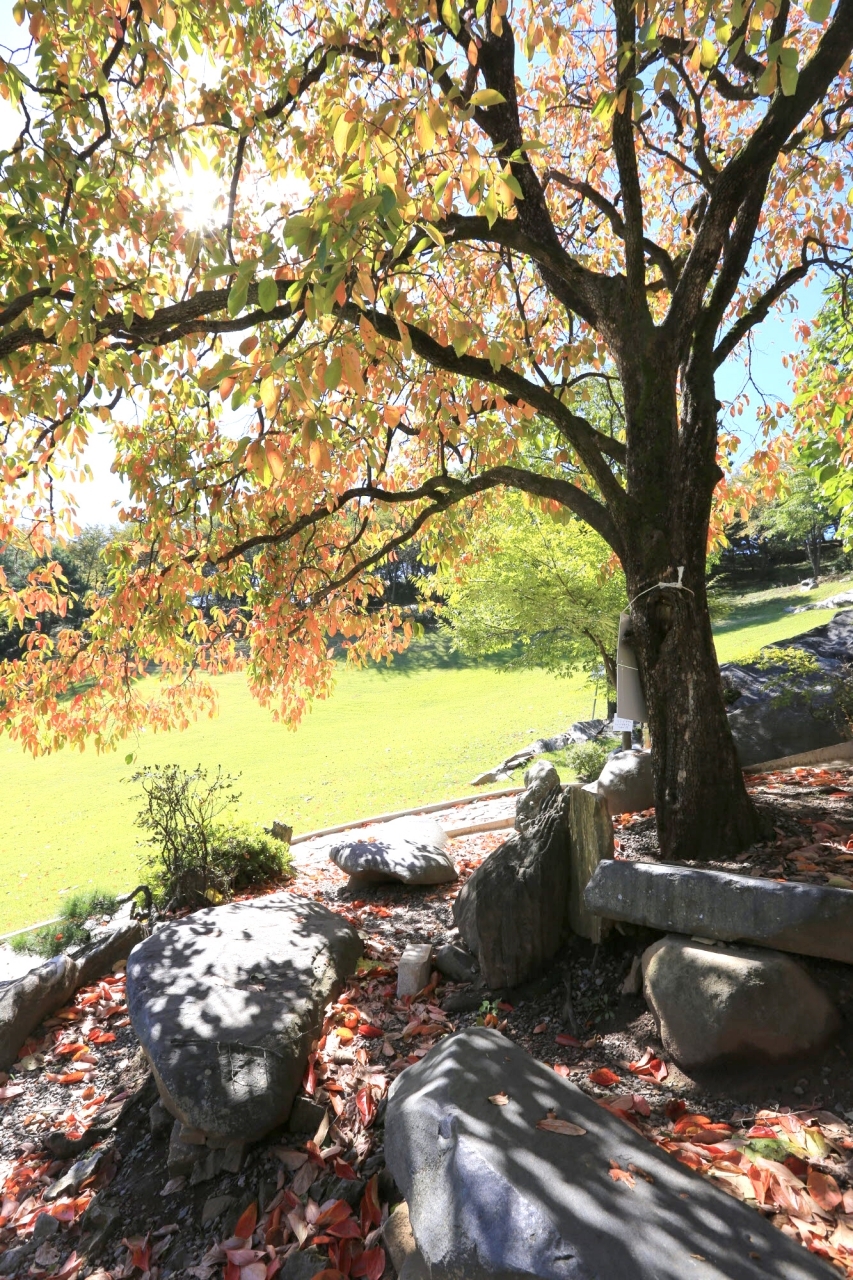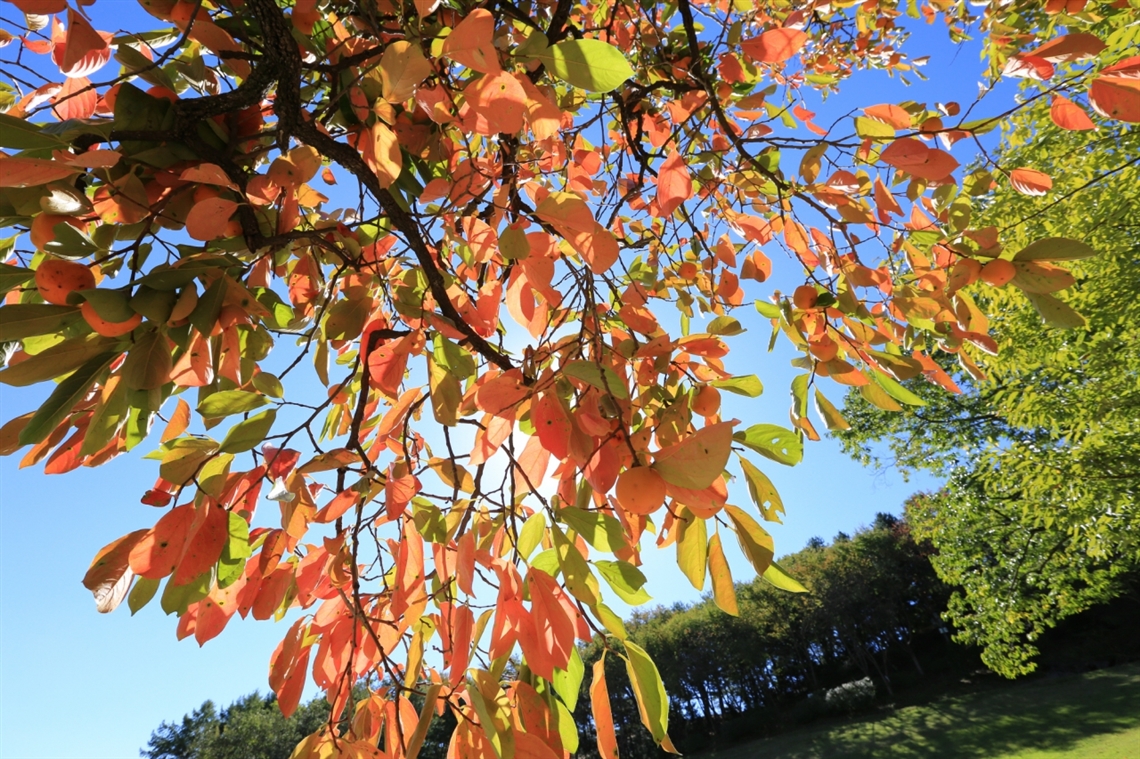 어제 월명동에는 비바람이 많이 불었습니다
바닥엔 고운 색을 머금은 감나무 잎이 떨어져 있고,
고개를 들어보니 맑은 날 태양 빛을 받은 감나무는
우아한 자태로 서 있습니다.