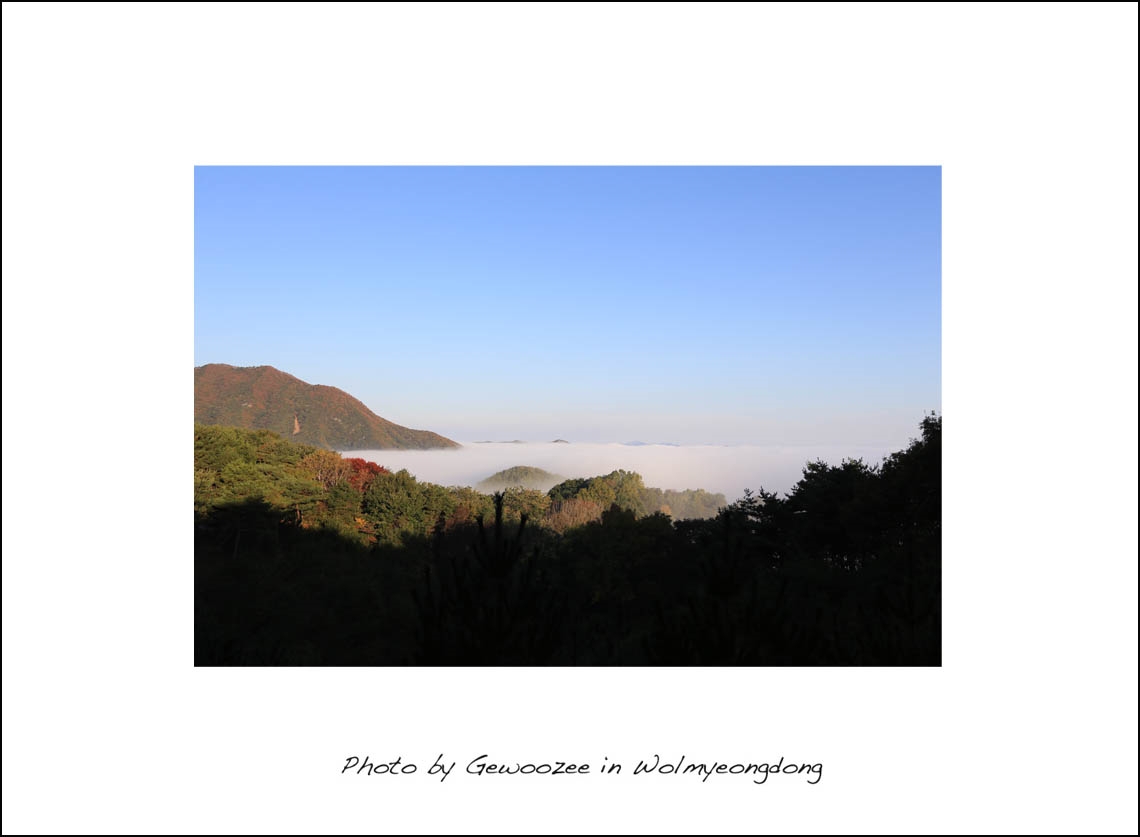 Hwet-gol from the hiking trail behind the Observation Point.

The tall mountain on the left is Handun mountain, which is next to Daedun mountain.

The village covered by the foggy sea of clouds is Mooksan-ri.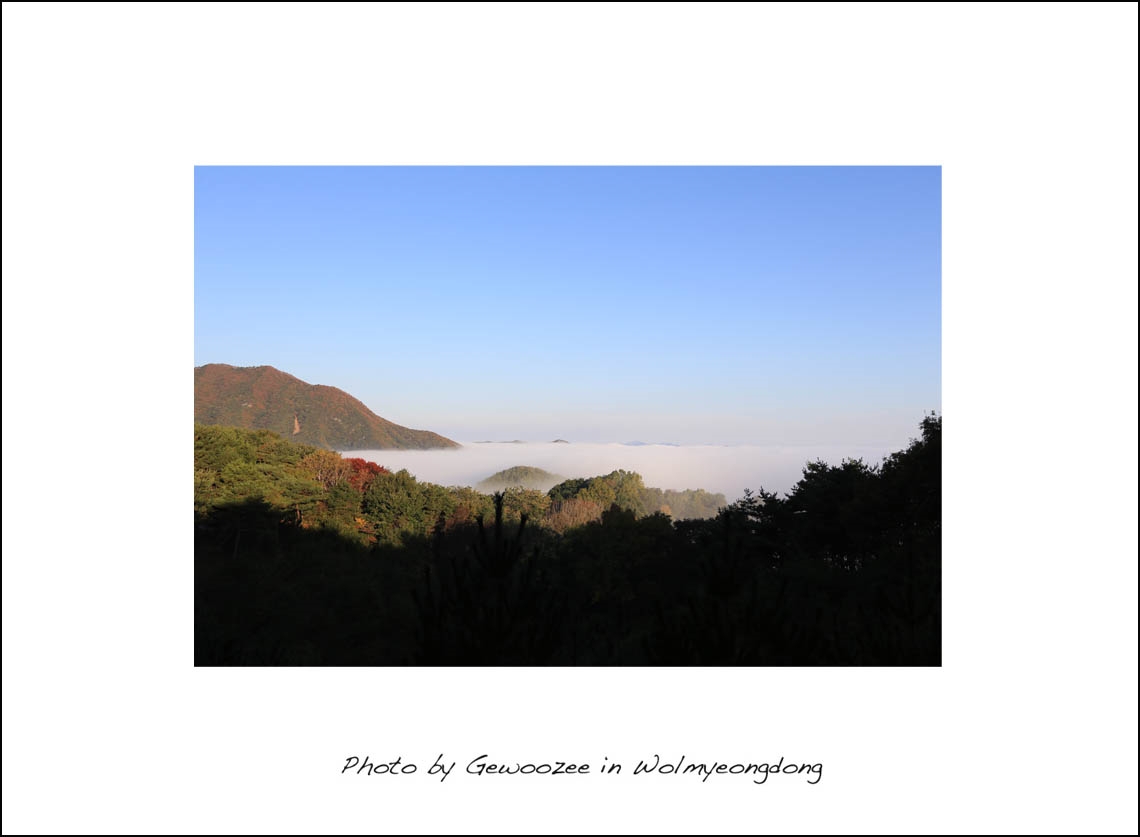 전망대 뒷편 산책로에서 바라본 횟골입니다.
왼편의 높은 산이 대둔산옆에 있는 한둔산입니다.
그 아래 운해로 가려진 동네가 묵산리 입니다.