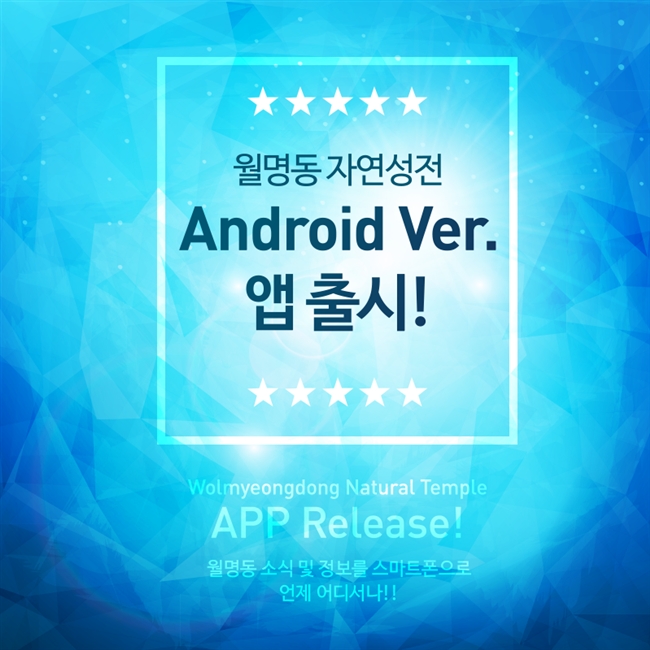 *****
Wolmyeongdong Natural Temple
Android Version
App release!
*****
Whenever, wherever,
Wolmyeongdong news and information is accessible through your smartphone!
Accompanying the 2015 Queen of Flowers Festival, the Wolmyeongdong Natural Temple App is being launched.
This app is a must-have guide for the Wolmyeongdong Natural Temple!
Wolmyeongdong Natural Temple App functions:
-Overview of Wolmyeongdong, Wolmyeongdong news, and visiting information

-Satellite map and location services (e.g., current location in Wolmyeongdong)

-Pathfinding which includes your ETA (Estimated Time of Arrival) to and distance from your desired location, and an overview of different places

-4 languages (Korean, English, Japanese, and Chinese)
It provides pictures, detailed information, and a map of various locations associated with Wolmyeongdong.
Explore Womyeongdong, the beautiful Natural Temple of God, in the palm of your hands!
After downloading it, please leave a review!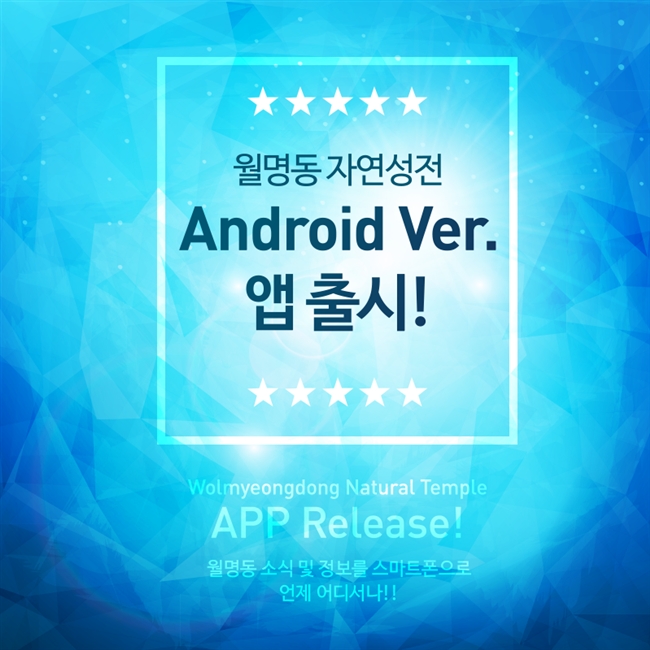 2015 꽃 여왕 축제와 더불어서 월명동 자연성전 어플리케이션을 런칭하게 되었습니다.


이 어플리케이션은 월명동 자연성전의 필수 가이드입니다.


TIP. 월명동 자연성전 앱 기능

- 월명동 소개 및 소식 제공, 방문 안내

- 실측 전자지도 및 현재 위치 확인

- 장소별 길찾기, 소요시간, 거리 및 소개

- 4개국어(한국어, 영어, 일본어, 중국어 번체) 지원
등


월명동 자연성전과 관련된 다양한 컨텐츠가 사진 정보, 상세정보, 지도상의 위치정보와 함께 제공됩니다.

더욱 가까워진 아름다운 하나님의 자연성전 월명동을 지금 경험해보세요.


다운로드&설치 후에 꼭 리뷰 남겨주세요.